World's first panorama sunroof airbag' among new Hyundai safety kit tests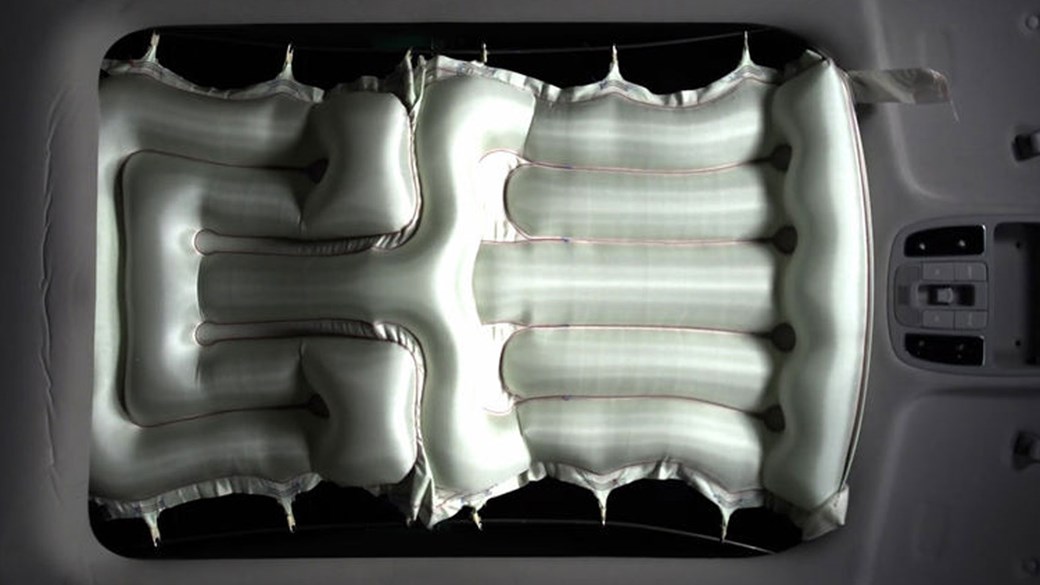 Hyundai Mobis, the company's R&D and components wing, has revealed a new airbag system for panoramic sunroofs, claiming it to be the first in the world.
The new airbag system is designed to help keep occupants inside a car that rolls over during a crash, instead of them being thrown out through the panoramic glass sunroof. The airbag is built into the roof lining and bursts open from the rear to the front in 0.08 seconds.
Hyundai says: 'During the development process, the airbag was deployed in a road test using dummies and prevented the passenger from being flung out of the car and cushioned the impact on the head. Therefore, serious injuries likely to result in the death of the passenger were reduced to minor injuries.'
Along with the panoramic sunroof airbag, the video above from Hyundai Mobis also demonstrates other airbag tests it's conducting. An airbag attached to the rear of the car that inflates if the car senses an imminent rear-end shunt, impact airbags pop up between passengers and there's even a smaller airbag to protect against falling objects from above.
Whether or not any of these will make it into production cars is unknown, though.
Hyundai Mobis has been making automotive parts since 1977 and began mass-producing airbags in 2002. The brand proudly states that it became the sixth biggest parts manufacturer in the world in 2015.
Source: Car Magazine