Five Car Problems You Shouldn't Fix Yourself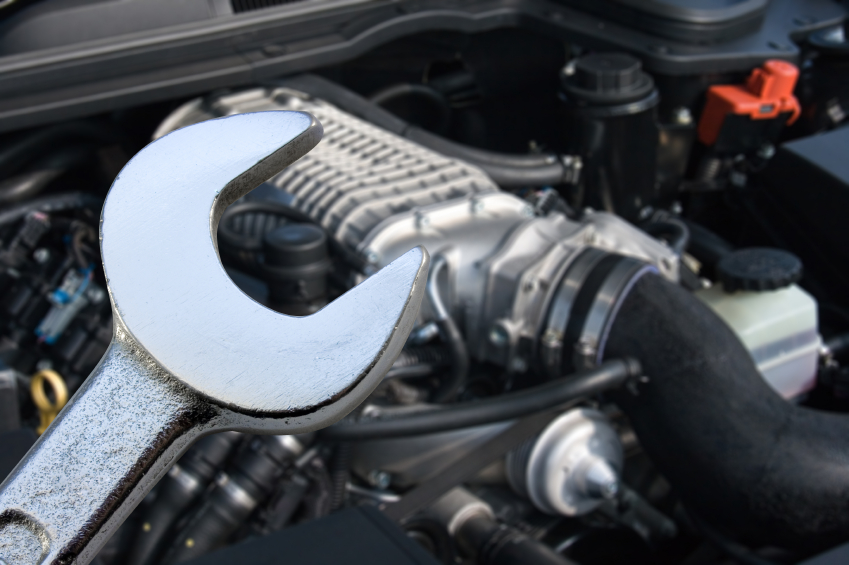 Do you have trouble assembling IKEA furniture? Or do you sometimes take things apart and then realize you have no idea how to get them back together?
If these questions ring true, they're signs that you should probably leave your car repair to a qualified pro, advises Brett Bodas, an ASE Master Technician and director of the automotive professional group for RepairPal.
"One of the things that separates great mechanics from weekend-project disaster is knowing exactly what's involved, and being able to figure out any other problem that happens along the way," stresses Bodas.
It's a common issue with do-it-yourself (DIY) auto repair: Just as in assembling that IKEA bedroom set, you might have a rough idea of how to do the job, yet you don't know all the details along the way—let alone what could go wrong in the process, or what to do if it does.
Only here the consequences can be much more expensive. Bodas has seen cases as simple as a customer who replaced an air filter and accidentally detached a vacuum line, to many who've in the course of a brake job broken a sensor or set off a warning light—or those who have managed to foul out during major maintenance like timing-belt replacement. In all of these instances, the piece of the repair job they were missing—in addition to understanding what might go wrong—is the diagnosis and troubleshooting that's part of a real mechanic's job.
$50 saved becomes $500 in damage
And there's a lot of potential for damage in that. "If you drive a '64 Chevy, then sure, you can save money and do nearly all the repairs yourself," says Bodas. "But on modern cars it's more like, maybe you save $50, or maybe you do $500 in damage."
"In my opinion, owners should not attempt to do the majority of repairs on a modern automobile," said Michael Calkins, who manages the AAA's Approved Auto Repair program. "There are just too many things you can damage in today's cars, and it's not worth the risk."
In this era of networked cars and onboard diagnostics, even tasks that sound very simple could prove problematic. Calkins points out that in some models, you can't simply install and connect a new power-window switch and expect it to work. You need to take it to the dealership and update the system to recognize that new component.
And sometimes there's just a daunting amount of disassembly required. Brian Hafer, VP of marketing for AutoMD, an auto-repair resource that breaks some DIY repairs down into steps, oversaw the production of videos for his company and was surprised "how difficult it actually is just to get to the point where you can replace something."
If you have some experience turning a wrench, and you know your way under the hood of your car, it's probably tempting to spend a little extra time on the weekend doing some of those smaller repairs. But first, you need to get familiar with the repair manual for your car (try Alldataor Mitchell), and you need hands-on training. For the latter, community college classes, evening shop programs, or weekend community-ed courses will help you understand some troubleshooting and diagnosis basics. And for tutorials on model-specific repairs, try YouTube.
First: What can you do?
In addition to replacing cabin and air filters, as well as wiper blades, there are a number of routine checks and minor maintenance items that the typical owner can perform, like checking fluids and lubricants, along with replacing belts and hoses, filters, and perhaps starters and alternators—all if nothing's already at the point of failure.
Indeed, an AutoMD tally of DIY costs versus shop costs for some very simple procedures showed impressive savings. For instance, just replacing a battery yourself saves an average of nearly $60, or replacing a drive belt about $43.
But even for the more skilled shade-tree mechanic, any job that requires extensive troubleshooting—or the potential for diagnosing other related issues along the way—is best left to the pros.
Also, once there's been a failure, an overheat, or a breakdown—or a 'check engine' light is on—all our experts agreed that DIY is off the table, and it's time to take it in to the repair shop. If things aren't going right, and you don't understand the root cause, it's a slippery slope to point blame to the next part in a system, again and again until it burns a hole in your wallet and has swallowed up every bit of your free time.
Beware the false confidence of code readers
And if we could point our fingers to a single thing that gives false confidence and courage to home mechanics of newer cars, it would be code readers. It's easy to hook one up and obtain a simple number—a trouble code—and it's commonly believed that the code will simply tell you what part needs to be replaced. But RepairPal's Bodas, who has seen the results of owners who have "replaced every part they know of, but the problem still exists," argues that following code readers alone is "a recipe for emptying your wallet and filling your driveway up with problems"
Replacing parts is a small part of a mechanic's job, Calkins agrees. "The question usually is, how do you diagnose any of this, and solve the underlying issue?"
Keeping in mind the skill level required, the amount of troubleshooting or diagnosis that might be needed, and the potential for costly damage (monetarily and bodily) if things go wrong, click over to page two to see the five things that, unless you have a mechanics' certification and some years of specialized training, you should definitely leave to the pros:
Timing-belt replacement. For many vehicles, the timing-belt replacement that's part of a major-maintenance visit every 60,000 to 100,000 miles is one of the largest repair bills you'll end up seeing for your vehicle. And with the parts a relatively small portion of the $450 to $1,000 this typically costs (including other recommended service at the same time), it's tempting to try it yourself. But don't.
"The potential for damaging your engine is huge," warns RepairPal's Bodas, who recalls a customer who decided to do their own timing-belt replacement on a Volvo. The customer very quickly got over his head and through a set of mishaps turned a $600 major-maintenance job into engine damage and a nearly $3,500 repair job.
Transmission maintenance or repair. Automatic transmissions contain thousands of small parts, precise tolerances, and narrow passageways for hydraulic fluid. It's a smart move that leave transmission repair to specialized transmission shops, and keep maintenance like flushes and fluid changes to skilled mechanics, not to your own workshop or oil-change places, recommends the AAA's Calkins, who says that improper cleaning around connectors or gaskets during transmission flushes could spell doom for your household budget some days, weeks, or months later. "One grain of sand could wipe out your transmission," he cautions.
Overheating. With some level of training and the right tools, cooling-system maintenance—like replacing hoses and the thermostat—is one of the more advanced repairs that a skilled home mechanic can do. But if the engine's already overheated, forget about it—there's just too much risk involved (your engine and thousands of dollars are on the line), and you need to have a proper mechanic diagnose the issue and do some damage control.
Drivability problems and error codes. When your car doesn't start, or you have drivability issues like stalling, hesitating, or surging—accompanied perhaps by the ubiquitous 'check engine' light—home mechanics simply don't have the training to diagnose and troubleshoot. "It's very common for people to just start replacing things and maybe create new problems in the process," says RepairPal's Bodas.
AAA's Calkins also notes this type of issue as a money pit for shade-tree mechanics because they don't understand that there may be pages of diagnostics, and other tests to be performed, for every code. "One particular parts store even says, 'Come on down and we'll read the code.'" mentions AAA's Calkins. "Most DIY mechanics just replace the oxygen sensor when they see an oxygen sensor code," he says. "And that's when the money starts adding up."
Replacing suspension components. Suspension pieces like struts, arms, and bushings look deceptively easy to replace, but there are plenty of ways this kind of repair can go wrong in the hands of the uninitiated. Beginners might not understand the tremendous force that's in a compressed coil spring (when replacing struts, for instance); they might do things in the wrong order; or they might not realize that part of the suspension supports the front subframe—and the engine. It's impractical and cost-prohibitive for a home mechanic to own some of the specialty equipment (like a wheel-alignment rack) needed to get the job done right, while labor costs aren't all that high for typical suspension repairs, so you might as well leave them to the pros.
"Working with springs is dangerous—always has been, always will be," said AAA's Calkins.
Source: The Car Connection